'Really what wins — besides the ease and the atmosphere and the casual appeal of the experience — is the food is just glorious'
Get the latest from Laura Brehaut straight to your inbox
Reviews and recommendations are unbiased and products are independently selected. Postmedia may earn an affiliate commission from purchases made through links on this page.
Article content
"Good restaurants in unexpected places really reverberate," says Jacob Richler, editor-in-chief of Canada's 100 Best Restaurants. Take Raymonds, for instance, the now-closed St. John's spot chef Jeremy Charles and restaurateur and sommelier Jeremy Bonia opened in 2010. Word of their distinct take on Newfoundland cuisine spread, and travellers started visiting not just for the glacial fjords, icebergs and wildlife — but for the food, grounded in culture and landscape.
Article content
The restaurant closed in late 2020 but its legacy lives on. Chefs Ross Larkin and Celeste Mah, Raymonds alumni, went on to open Portage in 2022, which was recently named one of Canada's 100 Best Restaurants (No. 42) and ranked third in the Top 10 Best New Restaurants list.
Article content
"Nobody went (to St. John's) expressly to eat before, I don't think," says Richler. "Then, suddenly, we have a whole generation of restaurants that came up largely from people who worked with (Charles), learned there and learned about what was possible — and that should happen everywhere."
Montreal's Mon Lapin took the top spot in the 2023 edition of Canada's 100 Best Restaurants list, announced on May 15. Toronto's Alo, Vancouver's Published on Main, Edulis in Toronto and Restaurant Pearl Morissette in Jordan Station, Ont., rounded out the top five.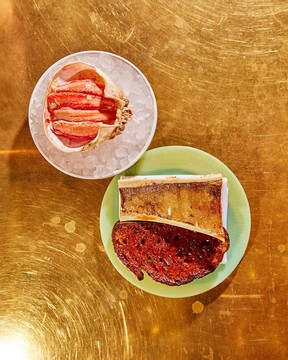 A record number of 135 judges — including writer and TV personality Mijune Pak, restaurant critic and food tour operator Alexandra Gill and Franco Stalteri, founder of Charlie's Burgers (an underground supper club) — cast ballots this year. Portage is one of 25 restaurants new to the list.
Article content
Each year, Richler asks the judges to cast ballots for their top 10 dining experiences, three of which must be outside of their home region. Last year's list was the first since the pandemic began. The 2023 edition, he says, reflects a "much healthier" restaurant industry.
"They've been doing uninterrupted business for over a year. No lockdowns. No fizzling out of any good momentum. And I think everyone's firing on all cylinders and doing really well. I would say the standards are as high as prior to the pandemic. They bounced back a little faster than I anticipated."
With four Vancouver restaurants in the top 10 and 18 overall (including spots in Ucluelet and Whistler), B.C. made a strong showing. As did Ontario with 30 restaurants (18 of which are in Toronto). Ten restaurants are in Alberta (seven of which are in Calgary), four in Halifax, two in Winnipeg, and one each in St. John's and Bay Fortune, P.E.I.
Quebec, with 34 of the top 100 restaurants — a 21 per cent increase from 2022 — is the standout. "They were underrepresented last year, I think, because their lockdown was so long," says Richler. "They didn't get those out-of-province votes that they used to. And, this year, everyone is going back to Montreal, dining out, loving the experience. And those restaurants are also just in a great period in dining out. The scene in Montreal is exceptional these days. From Mon Lapin on down, there are just so many great places to go."
Article content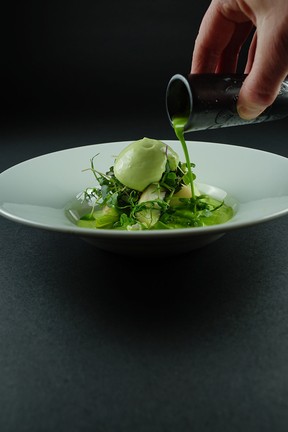 The majority of the Quebec restaurants on the list are in Montreal (27) but a few are a bit further afield, such as Chez Saint-Pierre (No. 61) in Rimouski and Parcelles (No. 80) in Austin, a village overlooking Lake Memphremagog in the Eastern Townships. "If you were visiting from elsewhere and picked this up and followed the recommendations, you'd be shocked at the range of wonderful experiences you could have — in not just obvious city centres, but the unlikeliest of places."
When the first ballot came in for a restaurant in Austin, Richler took note. His family had a house there for 30 years, where he spent the summers. "I had to actually double check and make sure there was only one Austin in Quebec," he says, laughing. "The only (place) to eat was a greasy spoon that I used to ride my bicycle to when I was a kid. So, the idea that there was a restaurant good enough to make the list from Austin — I was pretty shocked. So, I looked it up. It's an eight-minute drive from my old house."
Chef Dominic Labelle's Parcelles began as a vegetable farm, morphed into a seasonal summer restaurant and now offers a six-course tasting menu during wintertime as well. "I wanted to make pizzas in a field, without pretension, without ambition. Every time I delivered my vegetables to restaurants, I found myself dreaming of everything I could do with them. And that's what I finally did," Labelle told Tastet.
Article content
"It's a pretty magical little operation," says Richler. As thrilled as he was by such special regional spots getting votes, he's most excited about this year's No. 1 restaurant, Mon Lapin — the first in Quebec to lead the list since 2016.
(Chef Normand Laprise's Montreal restaurant Toqué! took the top spot in the first two editions of Canada's 100 Best, 2015 and 2016; this year, it ranked No. 45.)
"Really, what wins — besides the ease and the atmosphere and the casual appeal of the experience — is the food is just glorious," Richler says of Mon Lapin. "It's very rooted in its place. Every time you look at a plate, you know where you are. You can only be in Quebec. And it's got a kind of whimsy and sense of fun to it that always works."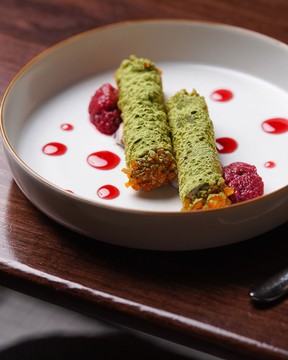 Matty Matheson's Prime Seafood Palace in Toronto ranked No. 1 on the 2023 Top 10 Best New Restaurants list (No. 17 overall) and won the Best New Restaurant award. Designed by architect Omar Gandhi, Matheson has likened the striking space to a "wooden cathedral," with touches inspired by the Prince Edward Island restaurant his grandfather owned, Blue Goose.
Article content
"It's wonderful to see somebody put that kind of investment and vision into what, at the time, was quite an uncertain industry. It's an expensive restaurant with a really grand design statement," says Richler of Matheson's inventive take on the steakhouse.
Cabaret l'Enfer in Montreal ranked No. 2 on the best new restaurants list (No. 39 overall), followed by the aforementioned Portage in St. John's, Whistler's Wild Blue (No. 66 overall) and Halifax's Café Lunette (No. 74 overall). Of the top 10, four are on the East Coast.
Kenta Takahashi of Vancouver's Boulevard (No. 43) won the Best Pastry Chef award, Calgary's Major Tom (No. 13) was named Best Restaurant Bar and Restaurant Pearl Morissette (No. 5) the Best Destination Restaurant. "Their food is really smart and unusual," says Richler of Pearl Morissette. "All of these restaurants use a lot of local product, but they allow other things into the spectrum. They'll import what they can't supply. Pearl Morissette serves seafood from B.C. sometimes and Quebec other times, you name it. That's all OK. So, they're not pedantic about that experience, but they just celebrate all the great local things they have."
Article content
Since the 2022 list was announced last May, the Michelin Guide launched in Toronto and Vancouver. Six of the restaurants in this year's top 10 received Michelin stars but Richler doesn't see the guide's arrival having an impact, pointing out that a number of Michelin-starred restaurants didn't make the list, including Vancouver's Barbara, Toronto's Aburi Hana, Enigma Yorkville and Frilu. ("I don't think the judges really thought much about that.")
Richler considers the 2023 edition "an unusually good roster," with many uniquely Canadian restaurants. Toronto's Restaurant 20 Victoria (No. 11), Verdun's Beba (No. 8), Vancouver's AnnaLena (No. 9) and Kissa Tanto (No. 10), for example, aren't following international trends as much as they are setting their own. "They're personal vision, small restaurants that are doing something that customers are finding very compelling that you wouldn't find elsewhere. So, that makes me very happy because the more confident the culinary scene is and the more accomplished it is, then the better it bodes for the future of our dining scene and for people being able to identify what Canadian dining at its best is all about."
Article content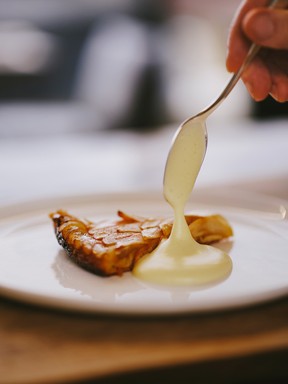 Canada's 100 Best Restaurants 2023 — The top 10
Mon Lapin (Montreal)
Alo (Toronto)
Published on Main (Vancouver)
Edulis (Toronto)
Restaurant Pearl Morissette (Jordan Station, Ont.)
St. Lawrence (Vancouver)
Langdon Hall (Cambridge, Ont.)
Beba (Verdun, Que.)
AnnaLena (Vancouver)
Kissa Tanto (Vancouver)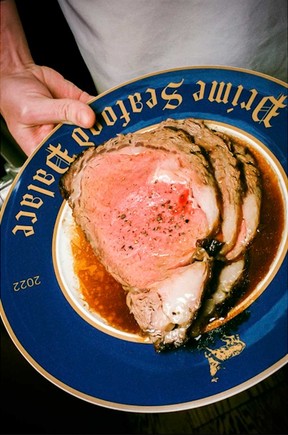 Canada's 10 Best New Restaurants 2023 — The top 5
Prime Seafood Palace (Toronto)
Cabaret l'Enfer (Montreal)
Portage (St. John's)
Wild Blue (Whistler)
Café Lunette (Halifax)
'Canada's a Michelin country': 13 Toronto restaurants receive first stars in coveted guide

You're not wrong: Canadian restaurants really are getting louder
Get the latest from Laura Brehaut straight to your inbox